Hollis Ford Collision Centre
---
Accidents happen. When they do, we are here for you.
Why go anywhere else?
---
Visit our body shop for any of your collision repair or refinishing needs. Hollis Ford stocks Genuine Ford and Motorcraft Quality Parts with equivalent fit and finish as the original equipment manufacturer (OEM) parts that your vehicle was made with.
If you have any questions about our services, we welcome your inquiries via email, or call our Body Shop at 888-839-5354.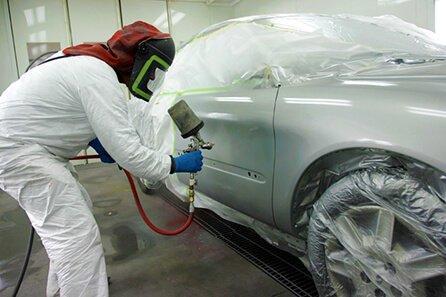 • Free Estimates
• Unibody/Frame Straightening
• Expert Colour Matching
• Approved by All Major Insurers
• No Job Too Big or Small
• Complete Repair Facility on Premises
• 24 Hour Towing with Collision Repair
• Rent-A-Car Available
• Complete Auto Refinishing
• Your Community Collision Repair Facility
• Free Courtesy Pick Up & Delivery
Remember, when working with your insurance company, make sure to specify Genuine Ford and Motorcraft Quality Parts for your vehicle.
Feel free to utilize our Drive In Appraisal service.
Collision Hours
Monday: 8:00 AM to 5:00 PM
Tuesday: 8:00 AM to 5:00 PM
Wednesday: 8:00 AM to 5:00 PM
Thursday: 8:00 AM to 5:00 PM
Friday: 8:00 AM to 5:00 PM
Saturday: Closed
Sunday: Closed