Summer is Just Around the Bend
Get Your Vehicle Summer-Ready at Hollis Ford
The days are getting longer, the warm weather is approaching and your summer tires are calling your your name. Hollis Ford can help you get a handle on summer driving with exceptional deals on summer tires and tire services. Take advantage of our price match guarantee and shop for your next set of seasonal tires with Hollis Ford. Learn more about how a set of summer tires can change your driving experience.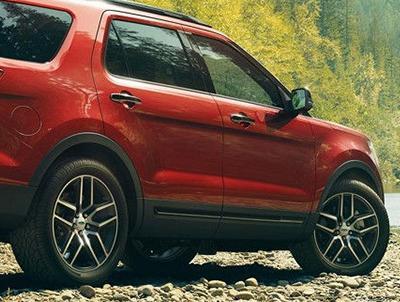 Summer comes early to Truro
By early spring, we had already entered winter tire change-over season to summer tires. Never wait for your first family road trip to make the switch. The materials that make up summer tires help you grip the road once the mercury starts to increase. Hollis Ford has driving tips from the experts to help you survive the warm Nova Scotia summers. Don't risk your safety this summer, find the right set of summer tires at our guaranteed lowest price in Truro.
---
Hollis Ford Carries All the Top Tire Brands
We carry tires for all cars, trucks and SUVs. Brands we carry include Continental Tire, BF Goodrich, Pirelli, Michelin, Bridgestone, Dunlop, Hankook, General Tire, Toyo Tires, Yokohama, Goodyear, Firestone, Uniroyal, and Kelly Tires. Contact us and our Parts Department team will get you rolling.

---
Find Your Tires
You can search for your perfect set of winter or summer tires online with Hollis Ford. Use the tool on this page to match your make and model to the right brands and tire size. Questions? Our parts and services experts are here to help. Contact us today.