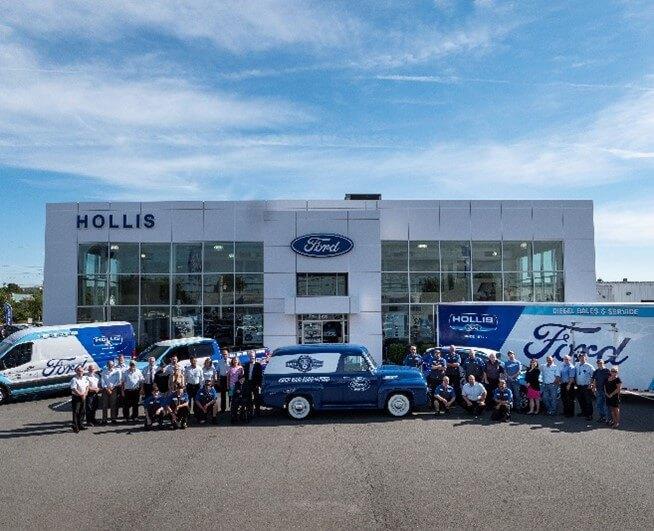 Buying a car, truck or SUV takes trust. It's a huge investment, and it takes a little extra time and effort to get it right. When you're on the hunt for the perfect vehicle, knowing where to start may not be easy. But, finding a dealership you can trust is much easier if you know what to look for. Not all dealerships are made equal – some put their customers first, and others put themselves first. Here are four signs you've found a trustworthy dealership worth your business.
1. SALESPEOPLE WHO LISTEN
If a salesperson is consistently ignoring your requests, showing you cars and trucks out of your budget, or talking at you rather than to you, you're not in the right place. Instead, look for sales staff who care
about your opinions
, show you the types of cars, trucks or SUVs you want to see, and are willing to treat you with respect.
2. NO BAIT AND SWITCH
A trustworthy dealership will never have to lie, trick, or deceive customers simply to get them in the door. Some dealerships are known for
bait and switch tactics
, where they advertise one thing to customers just to get them in the door, only to provide different details once they show up. If a dealership is advertising something, they're responsible for keeping their end of the bargain. When you call a dealer or read an ad only to find a different scenario, it's time to go elsewhere.
3. RELIABLE INFORMATION
Too often, an untrustworthy dealer will tell customers lies about cars in hopes of making a sale. To some salespeople, a lie that gets a customer into negotiations with a manager is a lie worth telling. This can happen in a number of different ways, including deceiving customers about available features, pricing, or vehicle availability. A good dealership will always provide reliable information, even if that means telling a customer no, or that a sale isn't possible.
4. POSITIVE REVIEWS
The internet is a wonderful resource – especially when it comes to local business reviews. If people aren't happy, the internet is the number one place they'll express themselves, which gives you the opportunity to explore how others view the dealerships in your area. Before choosing one to visit, take some time to
read feedback
from your community, both negative and positive. Look on sites like
DealerRater
and Google Reviews to check for information on reliability, helpfulness, pricing, and more. A dealer with many negative reviews may not be worth your time.
FINDING A TRUSTWORTHY DEALERSHIP
As the saying goes… location, location, location. Shopping for a vehicle is a process that takes research, time, and money, but a great dealership can make a sale significantly easier. And, identifying a trustworthy dealer sooner rather than later can make a sale that much smoother. Instead of wasting time with dealerships who view you as nothing more than a walking pile of cash, learn how to spot a trustworthy dealership the first time, and make your purchase with someone who cares.
Our founder, Rick Hollis, says this about customer service, "We believe our job just starts with the sale, but it doesn't end with the sale. Take care of the consumer and the consumer with take care of us."